About SJR Education Society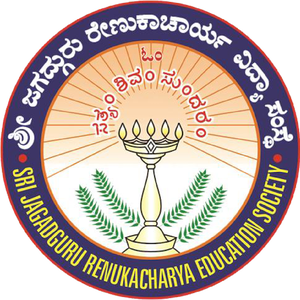 Jagadguru Renukacharya Educational Institutions was established in the year 1945 under the name of Veerashaiva Education Society. Initially the institution was affiliated to the University of Mysore, which was the first university in the erstwhile State of Mysore. The University of Mysore was one of the universities that permitted private managements to commence colleges in under-graduate studies.
Veerashaiva Education society was one of the first to commence an intermediate college in private sector. This was possible because of the generosity of a philanthropist, a member of the Veerashaiva Education Society, Shroff B. Basappa. In recognition and acknowledgement of this unstinted generosity the new college was named Basappa Intermediate College.
The next significant milestone was in 1955 where the college became a first-grade college. This was due to the gift of land, housing the present college building belonging to His Holiness, the Jagadguru of Sri Rambapuri Peeta. His Holiness gifted this to the society and in to honour this great and significant contribution The Society was rechristened Sri Jagadguru Renukacharya Education Society and Basappa Intermediate College was renamed Sri Jagadguru Renukacharya College of Science, Arts and Commerce.
With its humble beginning, The Society has metamorphosed into a colossal epicentre serving the cause of education for the past 70 odd glorious years.
The Society has changed and shaped the education sector in Karnataka and is an institution of historical importance that has kept pace with the changing times and needs of education. The Society has been the crucible that has contributed by producing some great citizens in the form of administrators, advocates, judges etc. In keeping with their mission the society mould the minds of the youth to create better citizens of India.
The Society carries out its noble mission through nine institutions spread across Bangalore, offering education from the pre-primary to graduate level, covering a vast expanse of learning. The list is appended below: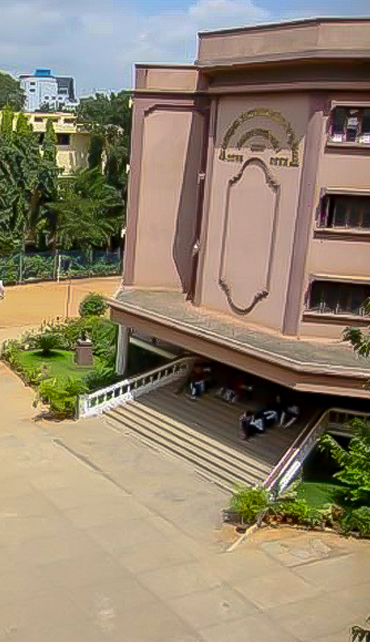 At SJR College of Law our mission is to provide education that will equip our students to deal with the practicalities of Life. We believe in instilling in our students not only the knowledge of law but the passion for law. We also believe in aiding our students to be well rounded individuals who contribute to society proactively.
Sri Jagadguru Renukacharya College of Law is one of the most reputed Institution of Legal Education with a Legacy of 57 Years ( 1963 ).
SJRC affiliated to Karnataka State Law University , Hubballi and Recognised by Bar Council Of India.
Best Faculty with greater domain knowledge.
Excellent Infrastructure Facilities like, Moot Court, Library, Auditorium (Sound proof), well equipped Class rooms.
Rich network of Alumni.
At SJR College of law we encourage innovation in our teaching methodologies to cultivate in the students the passion for law, equip them for their futures, and make them well rounded individuals. Apart from class room teaching, we conduct seminars, moot courts, student presentations, assignments, legal aid camp etc. At SJR College of Law we want all the students to identify for themselves their strengths and their passions that can dictate the choice of their careers.
Our faculty is dynamic and extremely student oriented. For them each student is important and they ensure each student is given attention.
Frequently students are confused as to why they should choose law. Law is a growing and dynamic field. The Legal Field is vast in its outreach. Unlike other professional courses, there are several diametrically different careers that students can pursue after completing their education in Law. Apart from the conventional Litigation, Judiciary and Corporate fields, legal education is required for a career in a lot of fields like activism, politics, academics, sports law, space law, media law etc.
This ever-expanding field of law is lucrative not only in the financial sense but for growth, recognition and contribution to society in a meaningful manner. In the end; if you believe that the world needs to change, pursuing a legal profession would give you the tools to make the change.
At SJR College of Law we believe in helping our students to achieve beyond their potential. Not only do we encourage them to dream big, but we equip them to succeed in realising them.