Sheetal Singh
Sheetal Singh
My five years at sjr law college have been excellent and a memory to cherish for a lifetime. It was full of learning and grooming oneself. It gave me an opportunity to meet different kinds of people and learn many things. I am thankful to all the faculties, mentors and the entire SET as well as the placement cell. Overall it was a great experience and lifetime memory at sjr law college.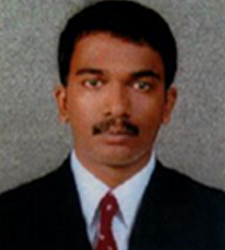 SHRINATH. A
SHRINATH. A
I pursued BA L.L.B in SRI JAGADAGURU RENUKACAHRYA COLLEGE OF LAW. I am very much proud that I had pursued my studies in this reputed college. SJRCL had a very good faculties that where they motivate the students to pass the law courses. I am happy that I had cleared the judicial exam and placed in good position. The college provided the moot court for the practice sessions that which helped me to get idea to solve the cases in the court.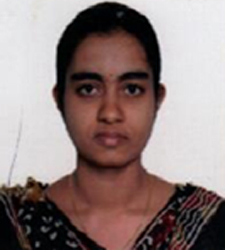 RASHMI MARADI
RASHMI MARADI
I pursued BA L.L.B in SRI JAGADGURU RENUKACHARYA COLLEGE OF LAW, this college is 54 years old institute and reputed college in Bangalore. The faculties are very good in this institution, and facilities which is provided to the student is well maintained. The college had library for law that which helped the law students to get necessary books and to clear the exams . I am happy that I have passed the judicial exams recently held.

AYESHA KAUSAR
AYESHA KAUSAR
I believe this is such a great place to be a Law student and to prepare for a successful career as Ethically sound Lawyer. Wide range of faculty members are inspirational source for students. There is interactive teaching more importantly individual concentration is given, the faculty relentlessly strive to scale new heights.
There is a huge updated Library having good collection of Newspapers, National and International Law Journals, Textbooks, Reports, Commentaries, and Thesis, equipped with Computer Systems with Internet Access.
It also appreciate and encourage us to take part in various co-curricular and Extra curricular activities, like sports, debates, and unveil our other Talents.

Dhanush
Dhanush
SJRC Law college is a place where you can find an amalgamation of learning. i feel great studying at SJRC institution as it gives great opportunity as well as support from faculties.
The professors here make the institution what it is today. With an attitude of being ever ready to help and not only delivering classroom teachings, but they are also the pillars of the learning gained from the esteemed institution and this is treasure for life.
The professors of this institution are great contributors to the development of my personality. I have established by leadership, time management and team skills and have also been able to advance these skills to the whole new augment level.
Great experience from SJRC Law college. You get a lot of opportunities. Work hard to get it. Be prepared for everything.